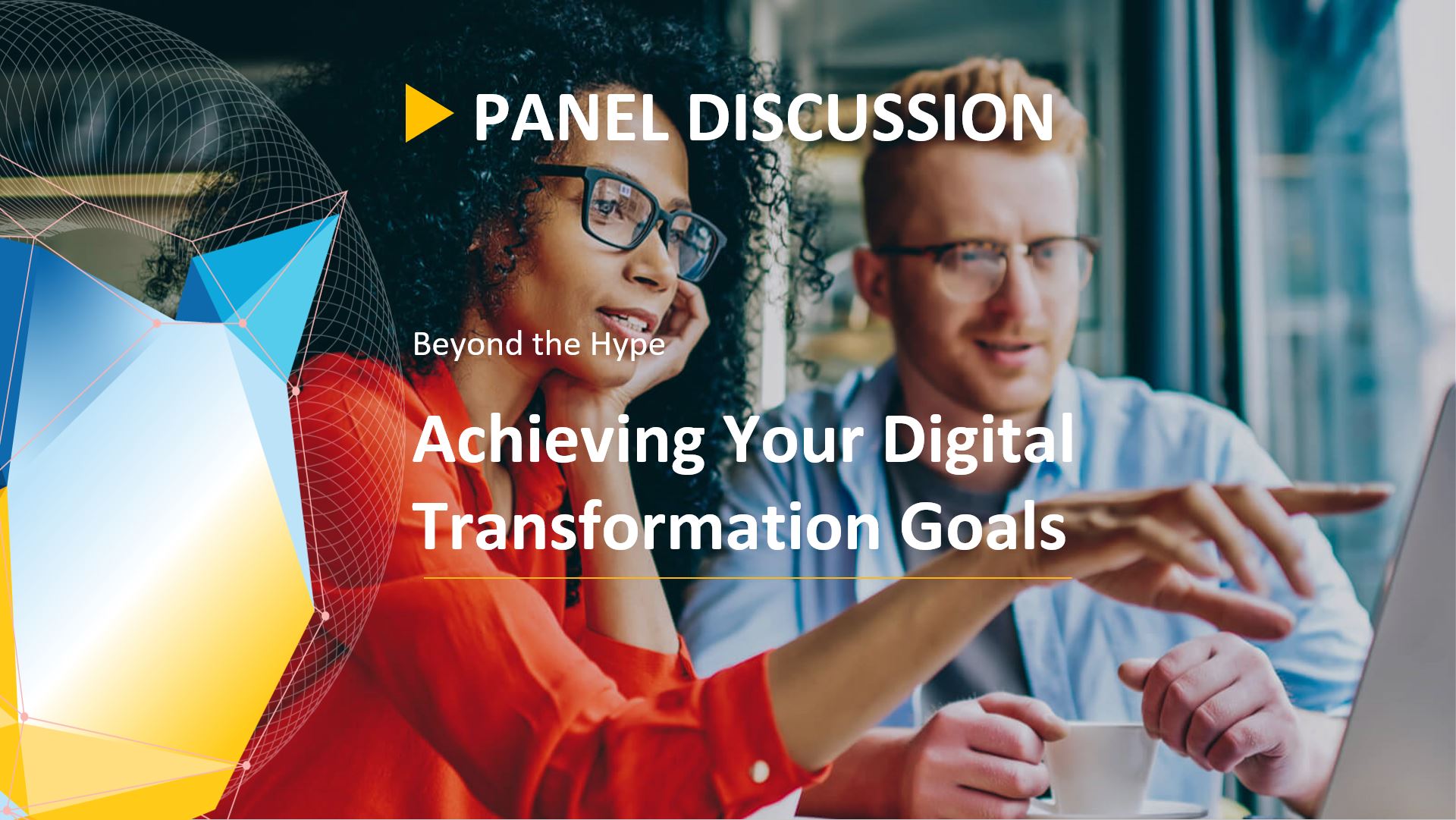 Beyond the Hype,
Achieving Your Digital
Transformation Goals
Expert Panel Discussion
Digital Transformation is about People
It has been well documented that Covid-19 has dramatically accelerated digital transformation. Microsoft CEO Satya Nadella underlined this phenomenon in the early days of the crisis, "We've seen two years' worth of digital transformation in two months."
Digital Transformations often struggle to realize the business benefits leaders expect despite the promise of wonderful new technologies. However, you can dramatically increase your chances for success by focusing on a people-first approach and applying the rigor of design thinking to prove your transformation initiatives.
Attend This Panel Discussion to:
Explore the keys to success across your Worktech transformation journey.
Gain more of an understanding of why design thinking is fundamental to transformation and technology adoption.
Learn from real-life case studies, and see how you can apply the learnings to your own organization.


QuantumWork Advisory
QuantumWork Advisory is a specialized, independent Worktech design and advisory firm run by industry practitioners with deep operational experience. We partner with organizations to address digital transformation in the new world of work.
Mark Condon

Founding Partner, QuantumWork Advisory

This event is coming soon and panelists will be announced shortly. Register your interest and we'll email you the dates once they are confirmed.